No.2 Cycling in Akiyoshidai ~Cycling through the Karst Road~
2022/02/08
Shooting date:2021/10/03(Sun)Author:Yamaguchi University, Faculty of Global and Science Studies students
Hello! We are students at the Faculty of Global Science Studies at Yamaguchi University.
We are cooperating with Sports Field Yamaguchi Promotion Council to spread the attractions of Yamaguchi Prefecture to foreigners.
We make cycling videos in various areas around Yamaguchi Prefecture, and provide useful information and details in Web articles.
The video is here ↓
This time, we cycled in Mine City, located in the mid-western part of Yamaguchi Prefecture!
Mine City locates in a mountainous area full of nature.
Mine City has a lot of beautiful places created by the long history of the earth, including Akiyoshidai, one of the largest karst plateaus in Japan, and Akiyoshido cave, one of the largest limestone caves in Japan. In addition, there are many historical attractions, such as the famous Kinreisha, a place associated with Meiji restoration, and the Naganobori copper mine, where the copper was used for the Great Buddha of Todaiji temple.
The following is how to get to the Akiyoshidai Tourism Information Center, the starting point for this tour.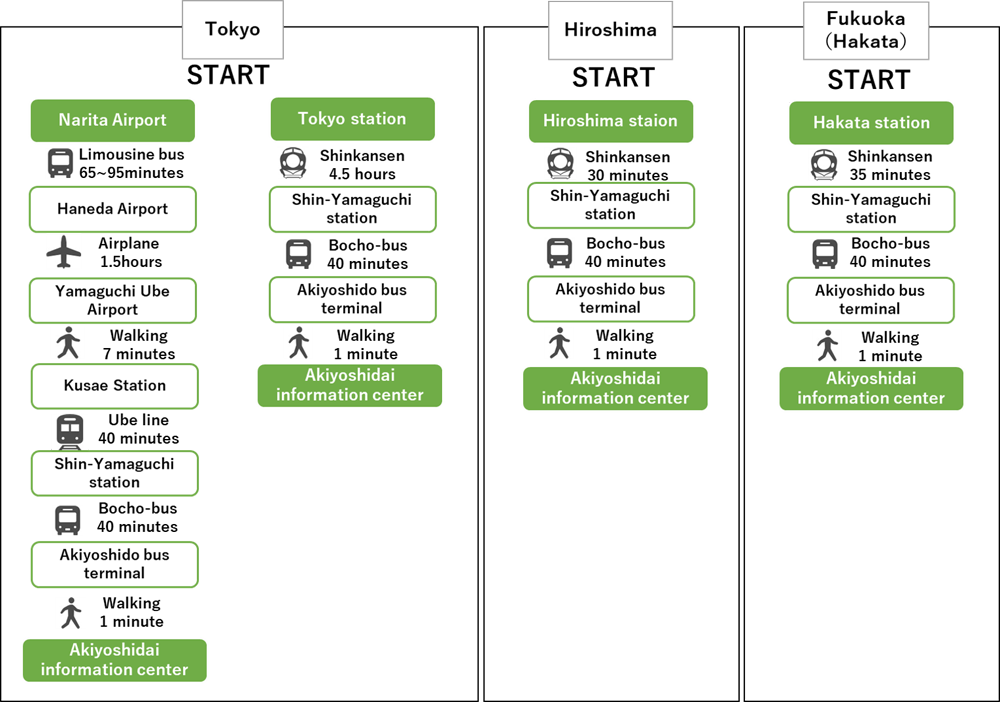 On this day, we rented bicycles at the Akiyoshidai Tourism Information Center. We went on a cycling trip with Karl from the U.S. We went along Yamaguchi Prefectural Road 242, called Karst Road, for about 22km to a roadside station called Mito.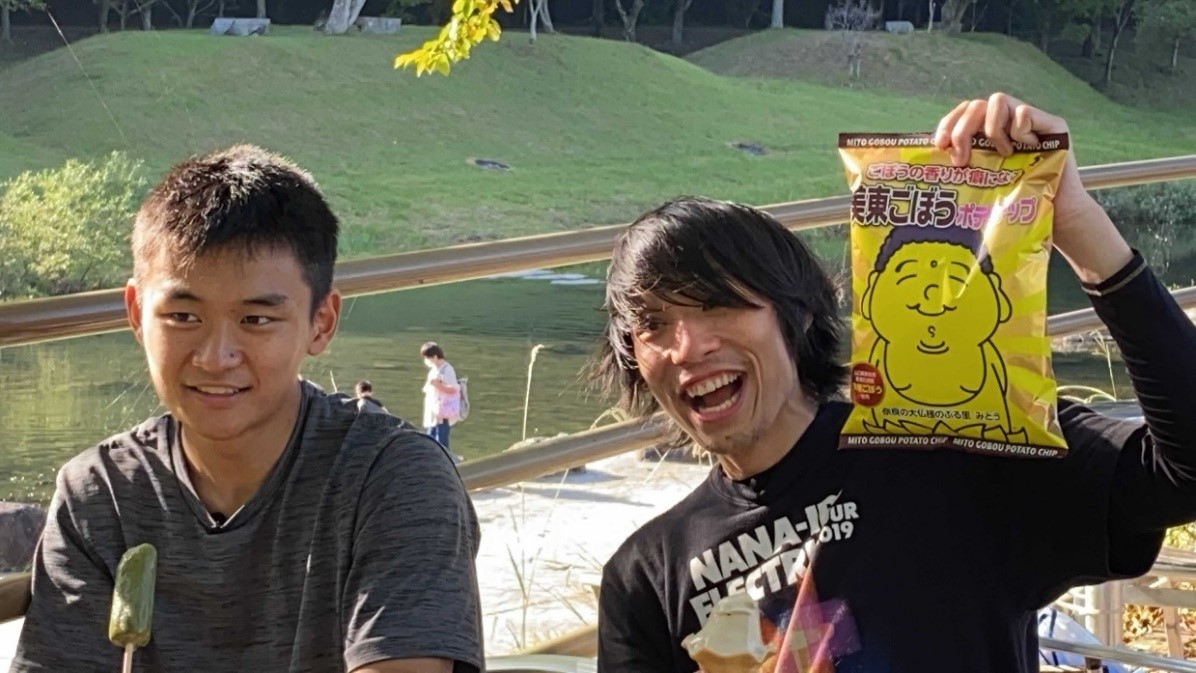 The best part of this cycling course is Karst Road. There are some ups and downs, but the exhilaration of riding through the vast karst plateau while looking at the grasslands and limestone rocks spreading out all over the area is an experience that only a bicycle can provide. I encourage everyone to experience it for themselves.

Google map cycle route is here ↓
Start
Ⓐ Rent bicycles at Akiyoshidai Tourism Information Center
Akiyoshidai Tourism Information Center locates right next to the bus center. We rented bicycles here this time.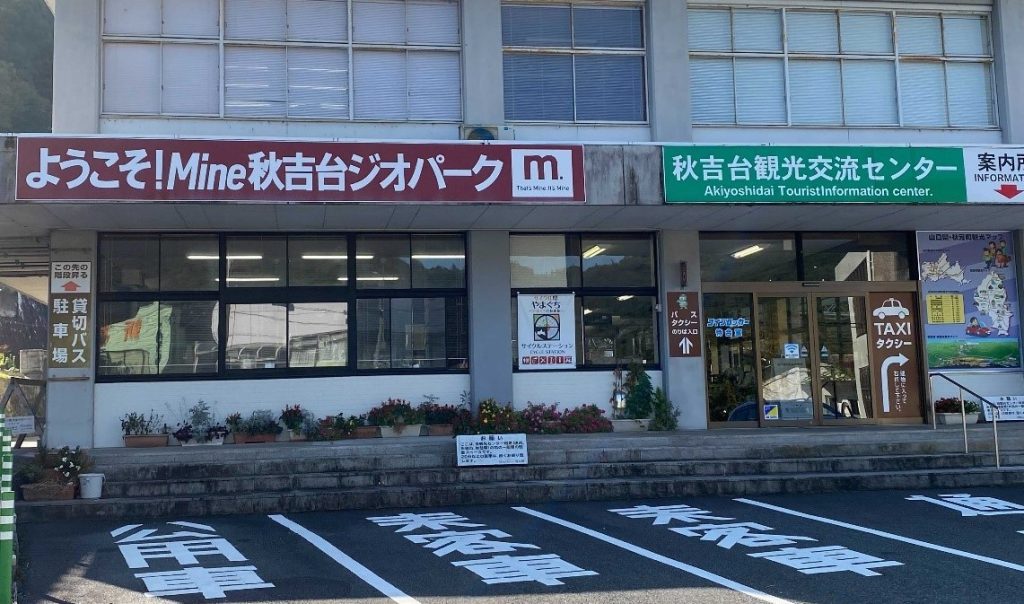 At the reception desk, some people can help you in simple English.
The facility also has a waiting area for buses and has a very relaxing atmosphere.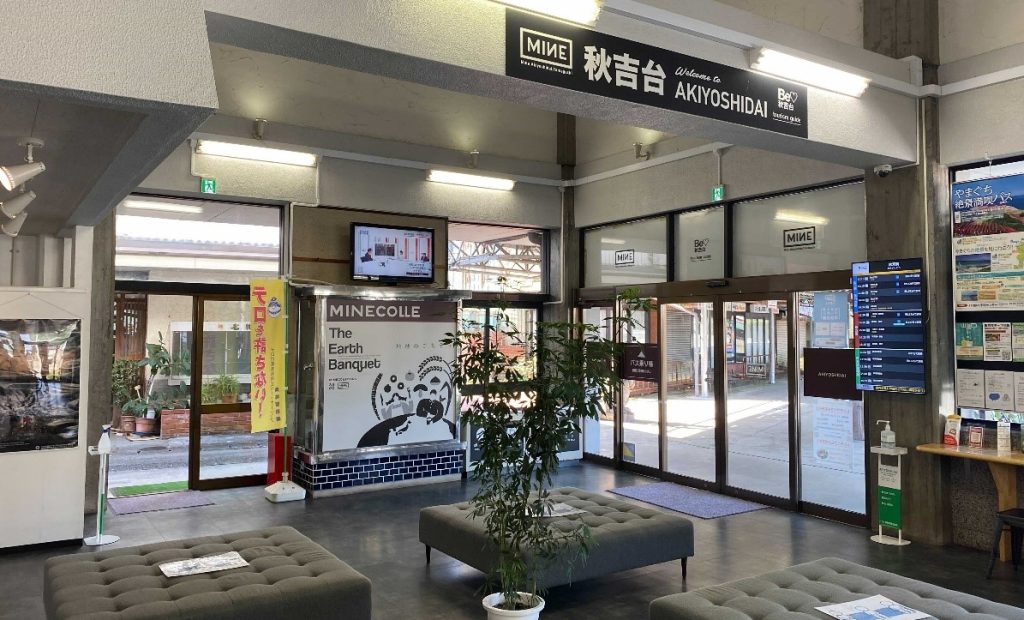 There are also brochures about Yamaguchi Prefecture and Mine City, available in Japanese and English and traditional Chinese characters. You can freely take them with you, so why not make them a part of your trip?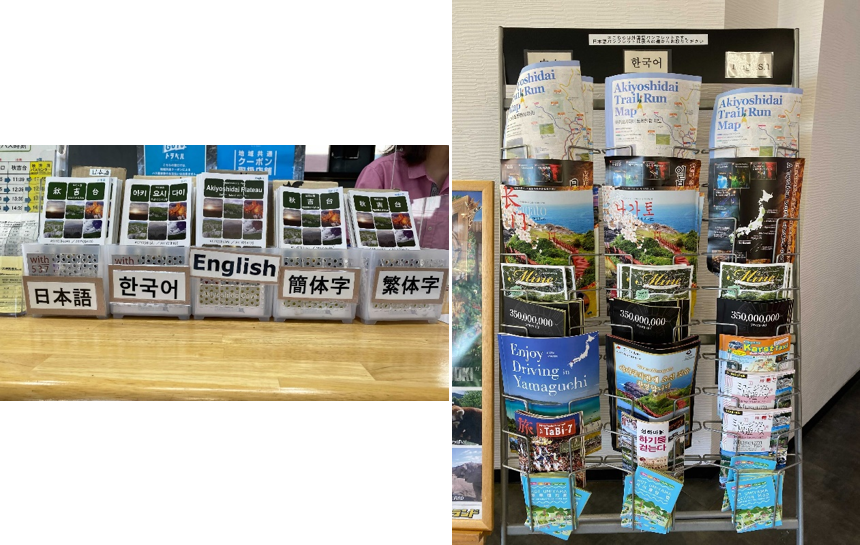 You can rent bicycles at the reception desk.
Reservations can be made by phone. It is better to book in advance.
Akiyoshidai Tourism Information Center has a wide variety of bicycles, so you can rent a bike that suits your height, distance, and location.
The fee schedule for each bike is as follows.

There are three things to keep in mind when renting a bike.
Bicycle use hours are from 9:00 A.M.~4:30 P.M.
Do not sublet the rental bicycles to others.
If you exceed the return time; you will be charged penalty of 5,000 yen[43$].
There is an English version of the terms of use. Please read them carefully when renting a bike.
This time we rented a cross bike and an electric cross bike. Bicycle keys and helmets can be borrowed for free.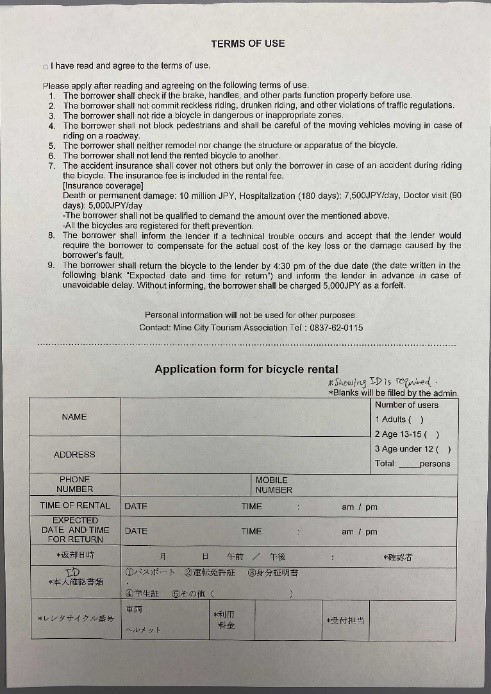 Cross bike ↓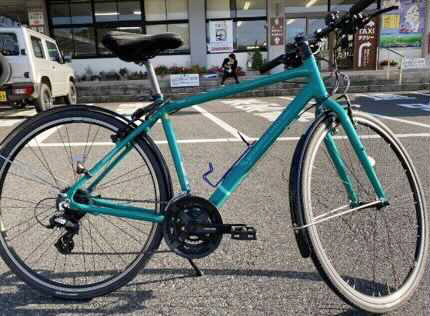 Electric cross bike ↓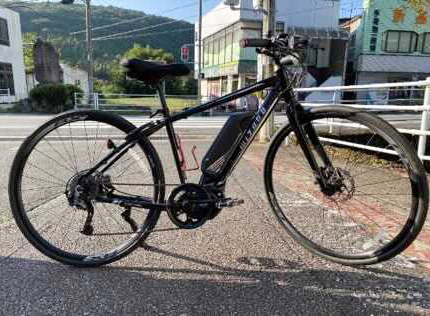 Karl took on the challenge of this course on this electric cross bike. He said that he usually rides a cross bike and was quite looking forward to this trip.
Then, we're off!
Ⓑ Feel the grandeur of nature at the Akiyoshidai Karst Observatory
A steep hill from the Akiyoshidai Tourism Information Center to the observatory. This is a famous hill called "Karstberg" by local cyclists.
This is part of the course for a bicycle race held in Akiyoshidai and is known for its steep slope with a maximum gradient of 28%.
I couldn't go up this hill on my regular cross bike, but he went up smoothly with the electric cross bike. He said, "E-bike's much better!".
Follow the direction of the arrow in the photo below, and you will see the parking lot on the left. There is a public restroom in the parking lot, so park your bike next to it.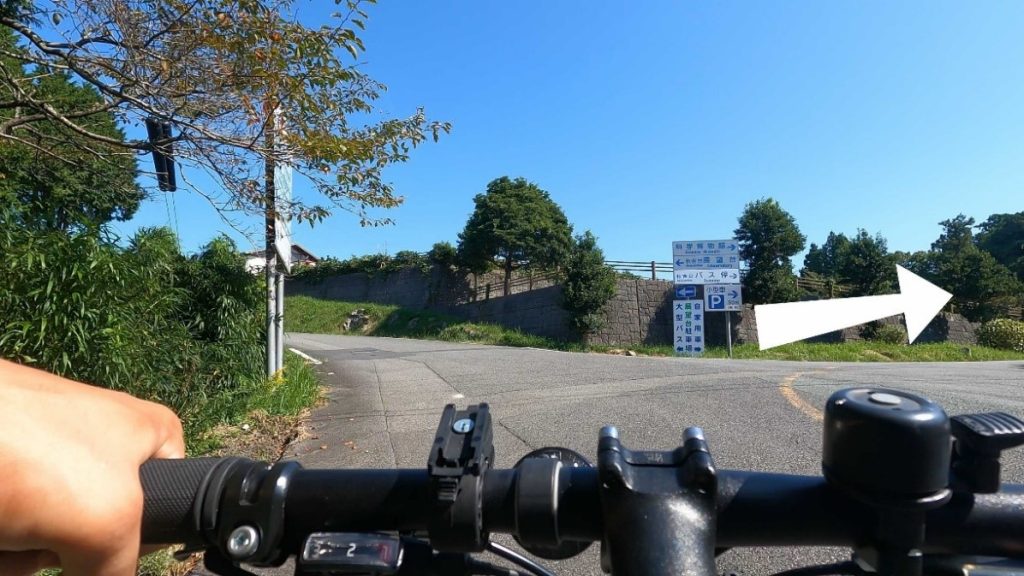 Here is the first spot, Karst Observatory. You will have a panoramic view of the vast karst plateau.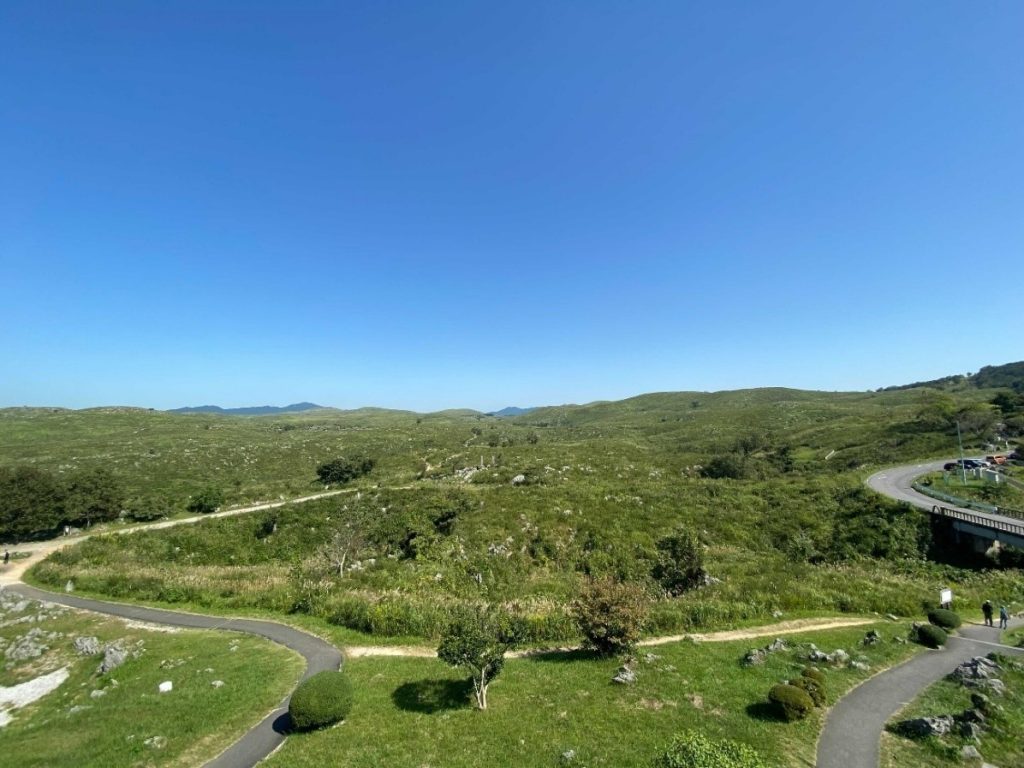 It's nice to see this view after going up the hill. You can see the view from here for free. Please come and drop by.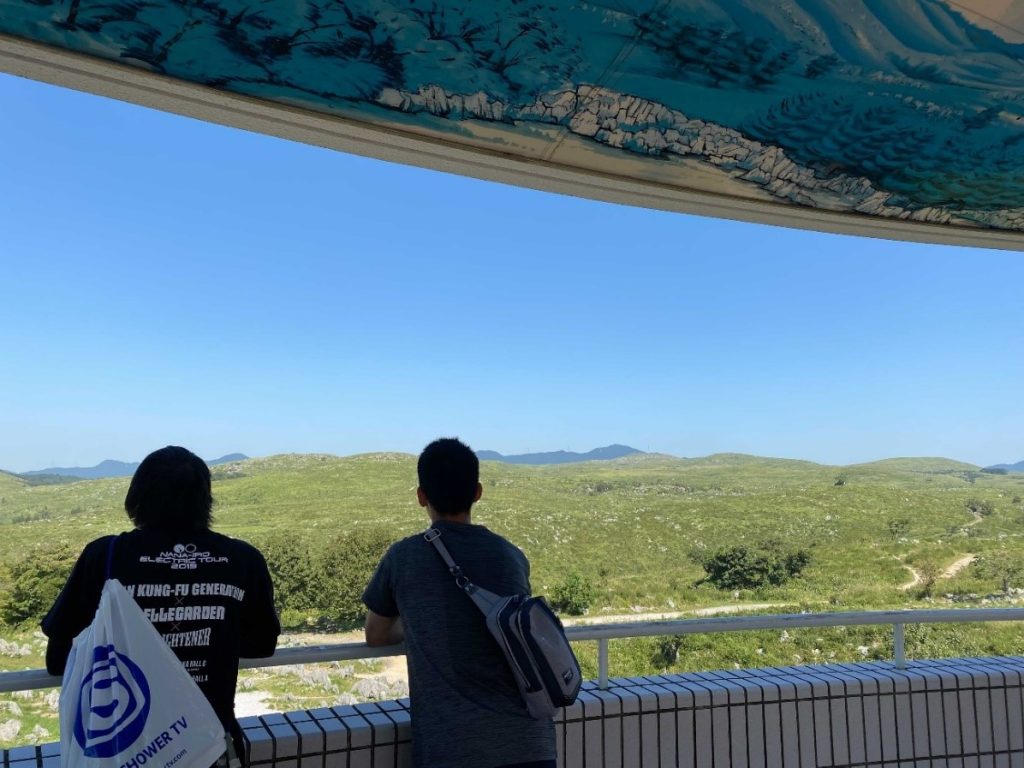 Ⓒ Running along the Karst Road
Now, it's time to hit Karst Road! Akiyoshidai is the most extensive karst plateau in Japan and was formed 350 million years ago, far longer than the history of humanity. This place has also been designated as a unique natural monument. The road is wide, paved, and easy to drive on. You feel as if the sky and the earth are connected forever.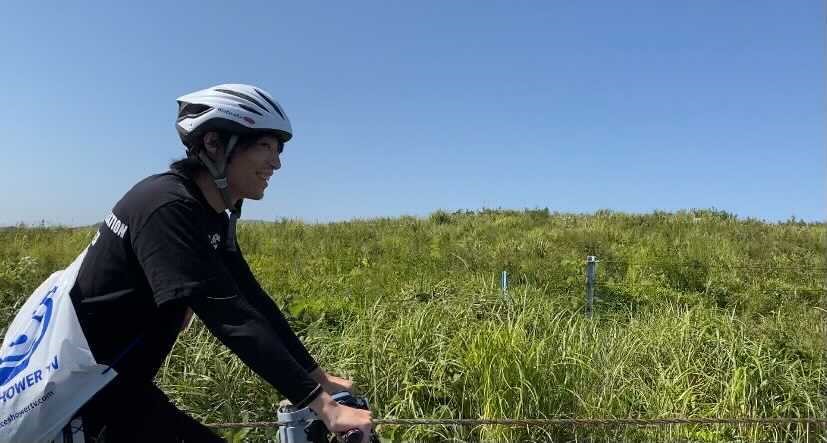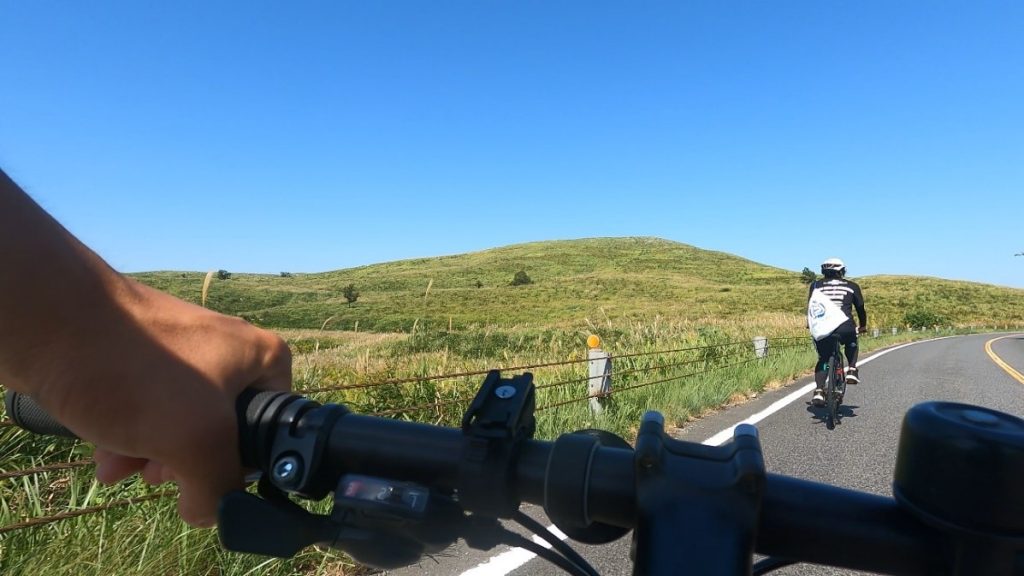 Ⓓ Lunchtime at Seifuen
We had lunch at Seifuen.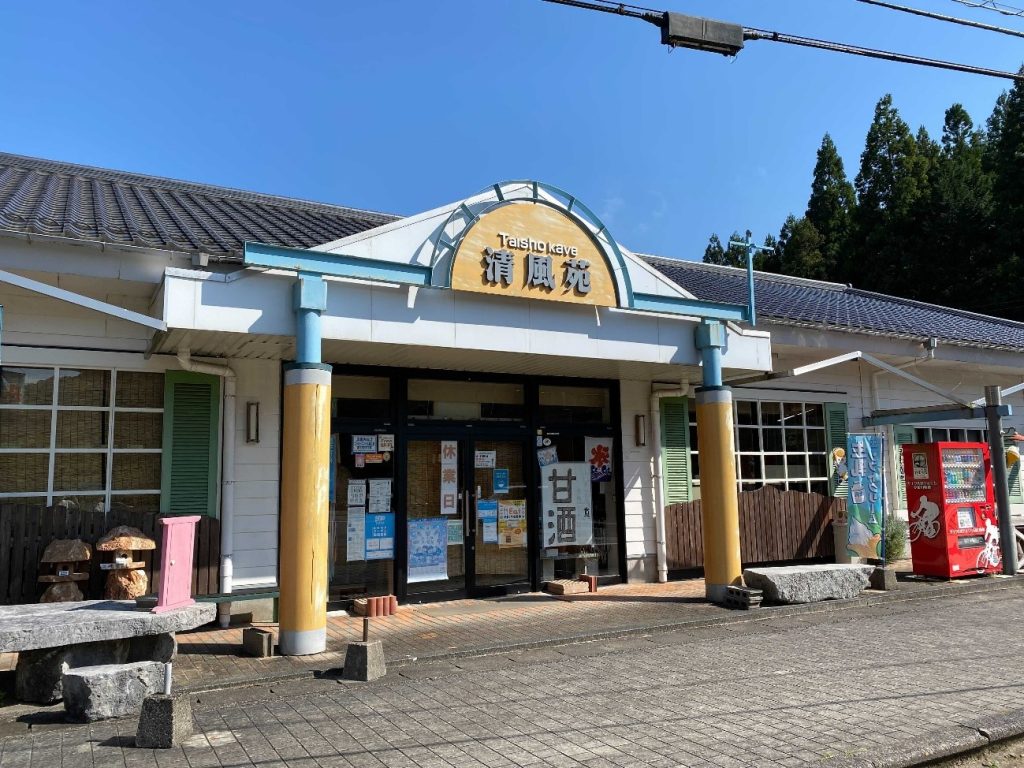 This place is famous for its "Burdock Tempura Soba" and "Burdock Tempura Udon," so we ordered these this time. (600 yen [6$]for each)

Mine City is famous for its burdocks, and the burdocks grown in this area are called "Mito burdocks". Burdock is a root vegetable that is produced in the field.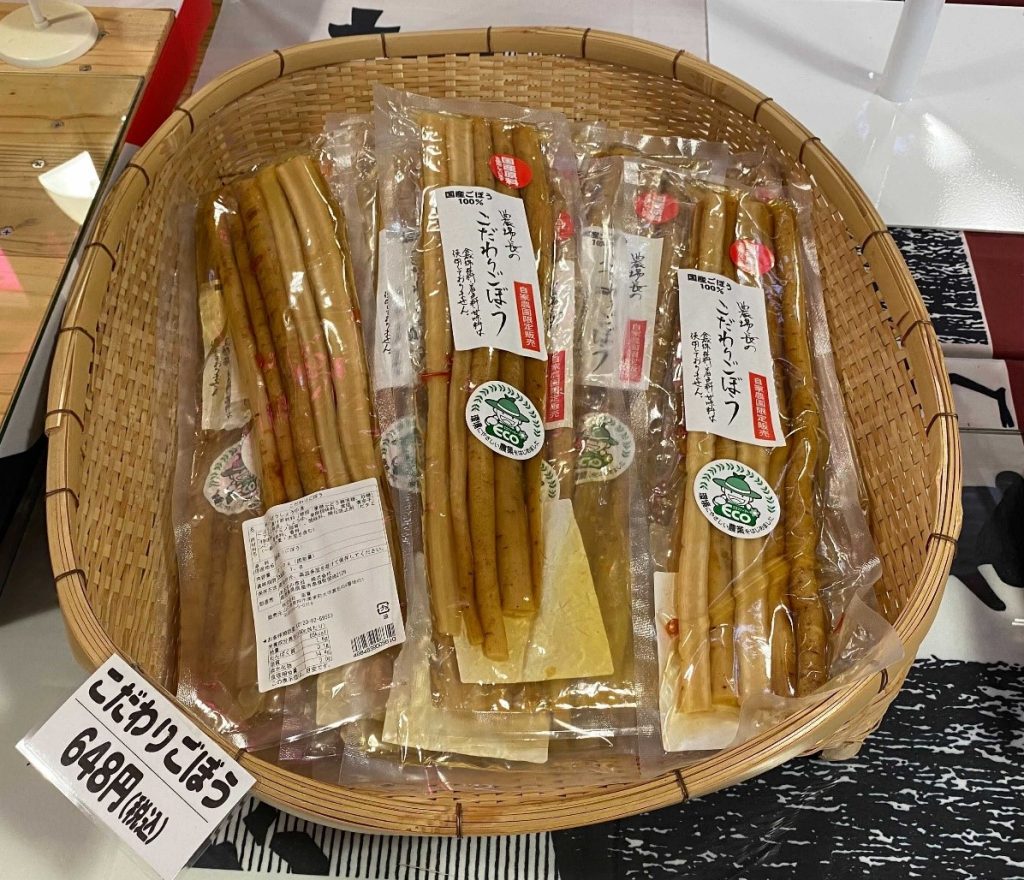 Mito burdock grows in the red clay soil of the karst plateau, where limestone rocks have melted and oxidized and are characterized by their tender flesh.
It was his first time eating burdock, but the texture of the burdock and noodles went well together and was all received. Why don't you try "Mito burdock" when you stop by Mine City?
Seifuen
Opening hours
10:00 A.M.~4:00 P.M. ※Hours may change depending on the season
Regular holiday
Every Wednesday and Thursday
※National holiday, Golden Week, Obon, Year-end and New Year holidays are excluded. Temporarily closed in case of bad weather.
Phone number
08396-2-0603
Official HP
http://www.c-able.ne.jp/~stone-mm/index.html
Ⓔ Learn about the Battle of Ohta・Edou at Kinreisha Shirne
We parked our bicycles in the parking lot of the Kinreisha shrine and went into the precincts.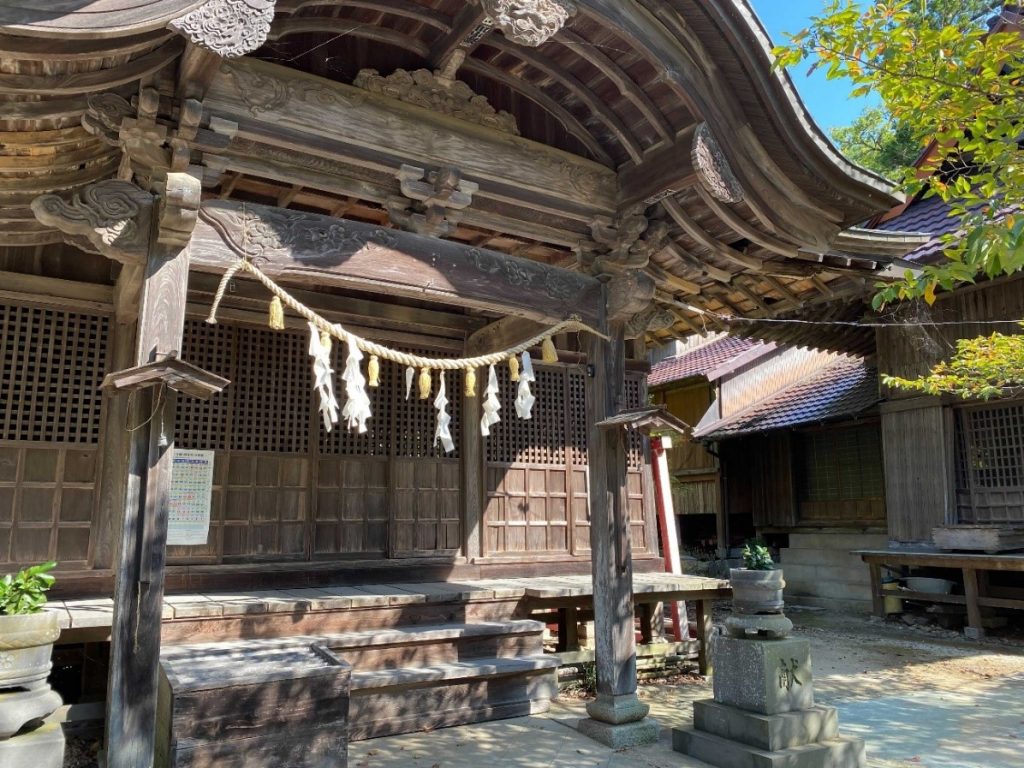 This is the famous battle site known as the Battle of Ohta・Edou.

They set up their main camp at Kinreisha-shrine against the Hagi government troops who set up camp at a place called Edou. In the end, the Hagi government forces were victorious. In the precincts of the Kinreisha-shrine, there are still trophies and many stone monuments.
Please experience the history of Japan in a place associated with the Meiji Restoration.
Bits of knowledge ― How to visit a shrine ―
① How to get to the shrine
When you pass through the shrine's torii gate, you should bow in front of torii. The middle of the path is called "Seichu" and is said to be the path of the gods. It is good manners to avoid walking in the middle of the path.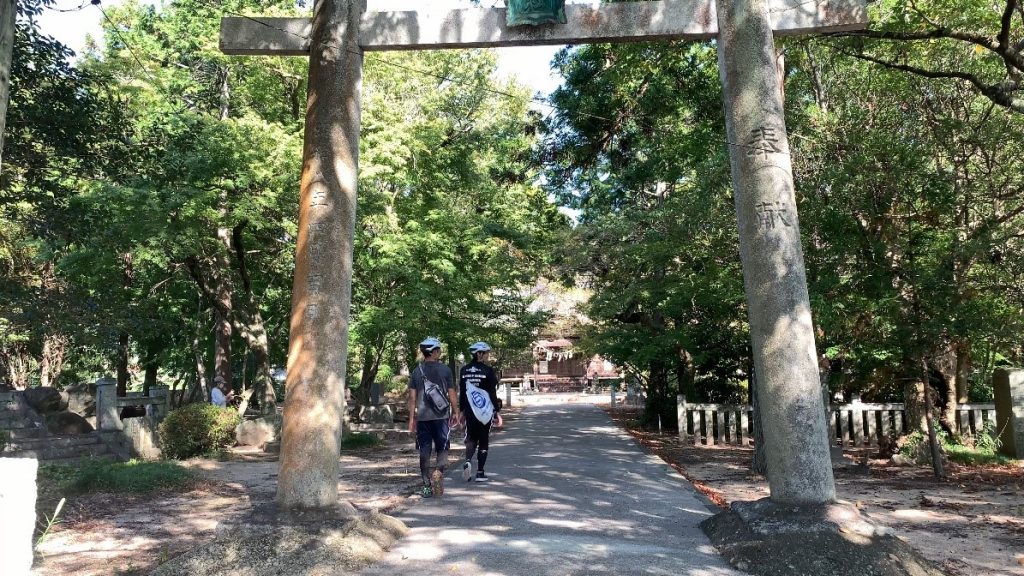 ② How to pray
In Japan, the general etiquette rule is to perform two bows, two claps, and one bow.
Some shrines may have different etiquette, so please follow the laws of the shrine.
Here is a brief explanation of the flow.
Step1:Throw a coin into offering box
Step2:Straighten your posture once and make two deep bows.
Step3:Place your hands together at chest level, with your right hand slightly lower than your left hand. Open both hands about shoulder-width apart and strike twice.
Step4:Put your hands together properly and pray.
Step5:Make one deep bow.
Step 3 is called "Kashiwade." The reason for shifting the hands is to pay respect to the gods. "Kashiwade" is based on the idea of yin and yang, with the left hand being "yang" (God) and the right hand is "yin" (human). God and human are not one when the right hand is out of alignment. After that, there is a theory that you will become one with God and gain strength if you put your fingertips together correctly and pray.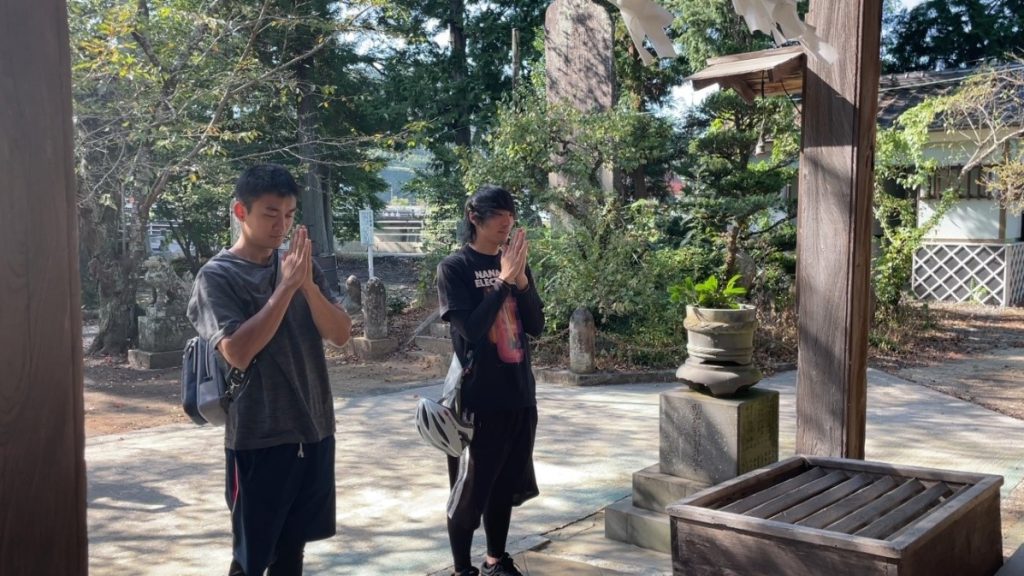 Ⓕ Finding souvenirs at Roadside Station Mito.
We arrived at our final destination, Roadside Station Mito. Inside the facility, you can get information about Mine City and buy unique products from Mine City.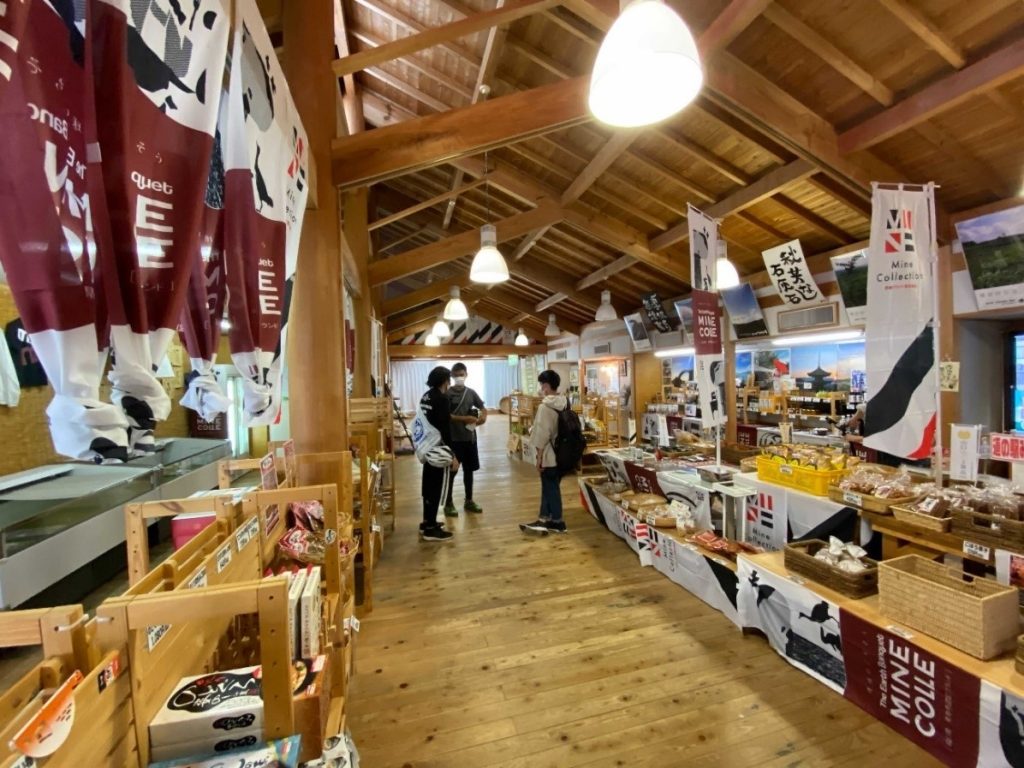 A variety of products using burdocks are sold here.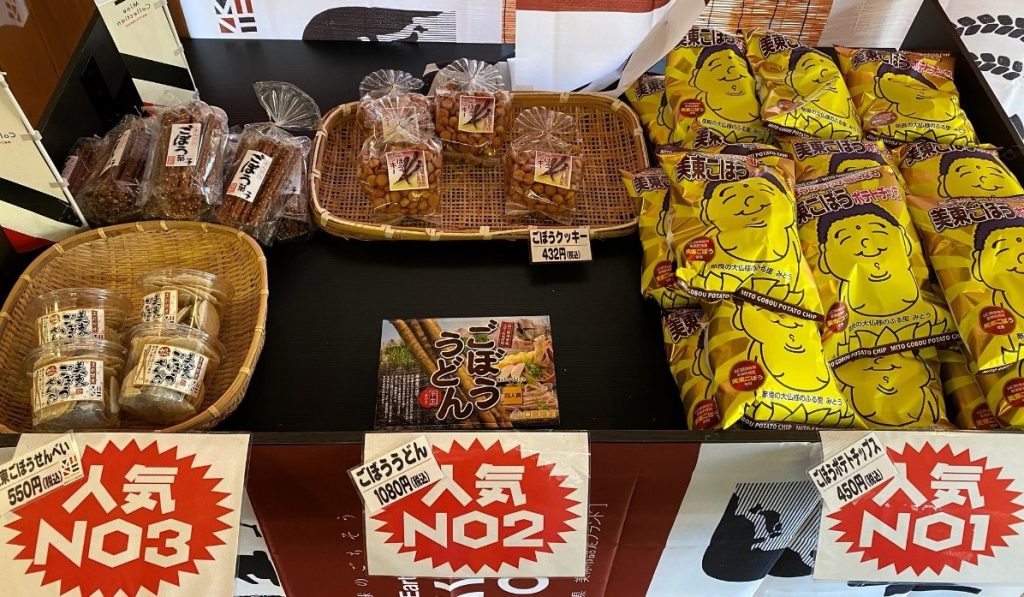 There are terrace seats along the Ota River behind Roadside Station Mito, where we took a break and ate ice cream. Eating dessert while listening to the sound of the river flowing makes me feel as if I can relax after a long day. How about taking a break with an ice cream in your hand at a roadside station?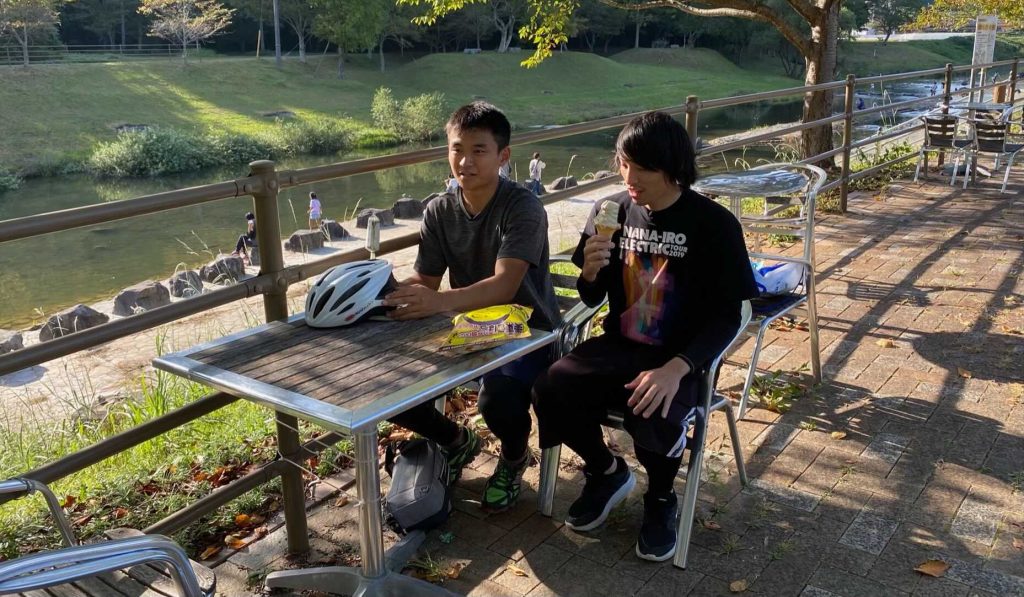 In the end
What did you think of this route to feel the power of nature? We can't convey the power of nature at Akiyoshidai in just a few pictures and videos, so come and experience it for yourself!
Unreleased video information
Natural mementoes Akiyoshido
One hundred meters below the ground in Akiyoshidai is a large limestone cave called Akiyoshido. It is 1 km long and takes about 90 minutes to walk there and back. You need to wear comfortable clothes.
The cave is much broader in length and width than you might expect, and the beautiful pond and magnificent rocks create a sense of mystery.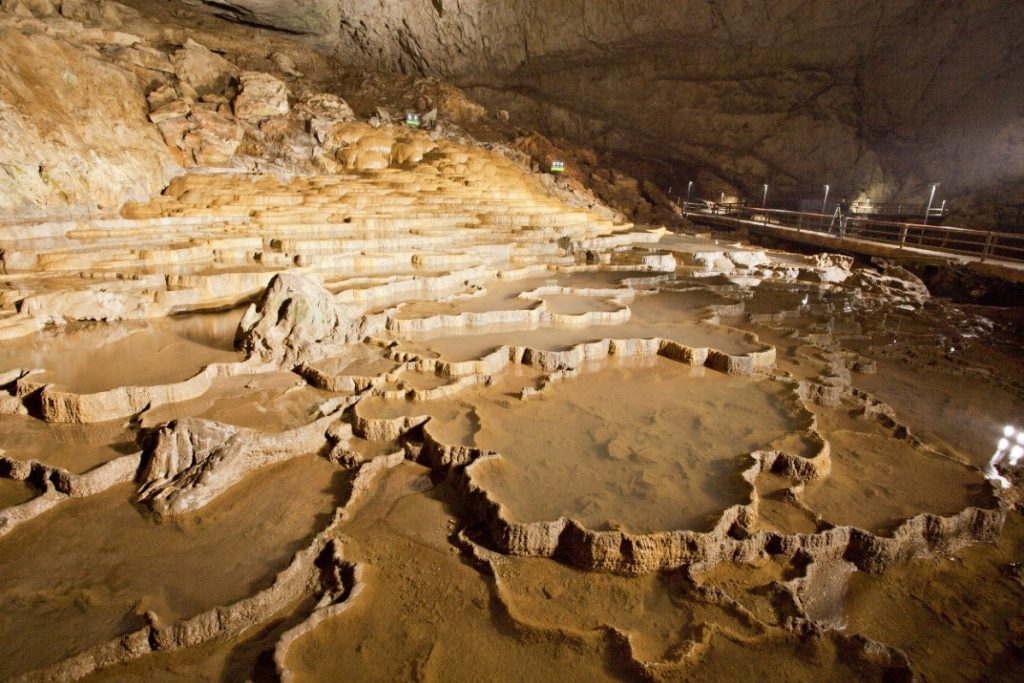 Please come and explore!
Rates Table

Akiyoshido cave
Opening hours
8:30 A.M.~5:30 P.M. ※March~November
8:30 A.M.~4:30 P.M. ※December~Feburary
※urotani Entrance・Elevator entrance is until 4:30 p.m.
Phone number
0837-62-0115
Website
https://karusuto.com/spot/akiyoshido/
Mine Akiyoshidai Geopark Center Karstar Mine
Next to the observatory, there is a tourist information center and cafe where you can learn about the origins of Akiyoshidai.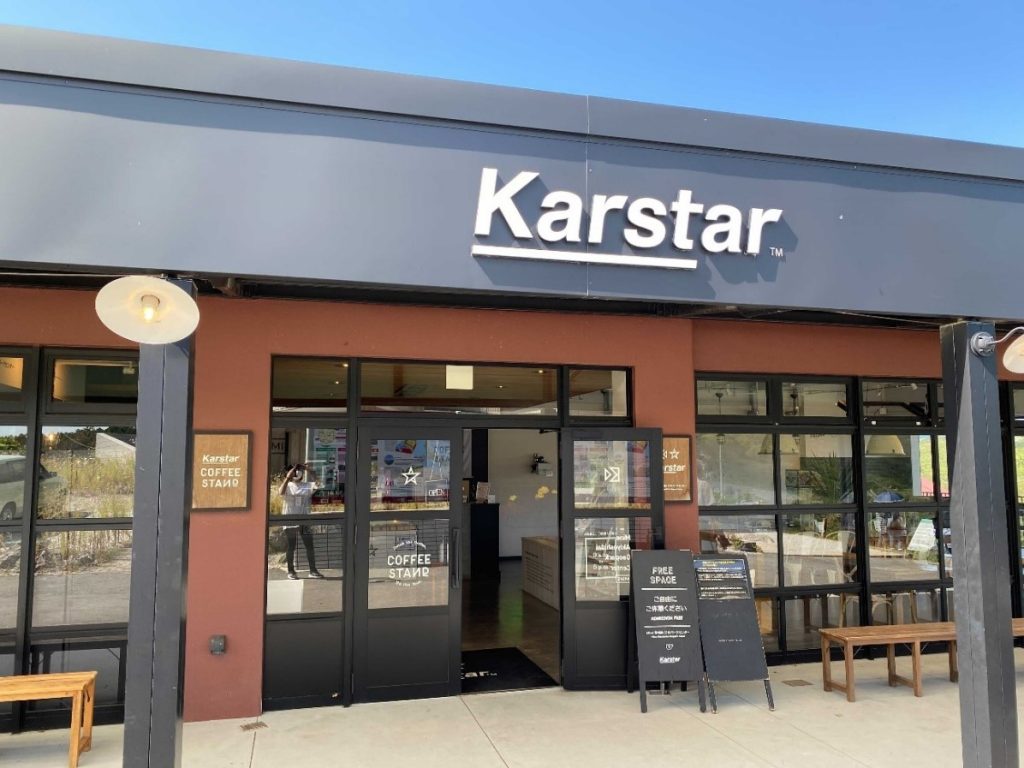 You can also rent bicycles here. There is also a rest area and free Wi-Fi.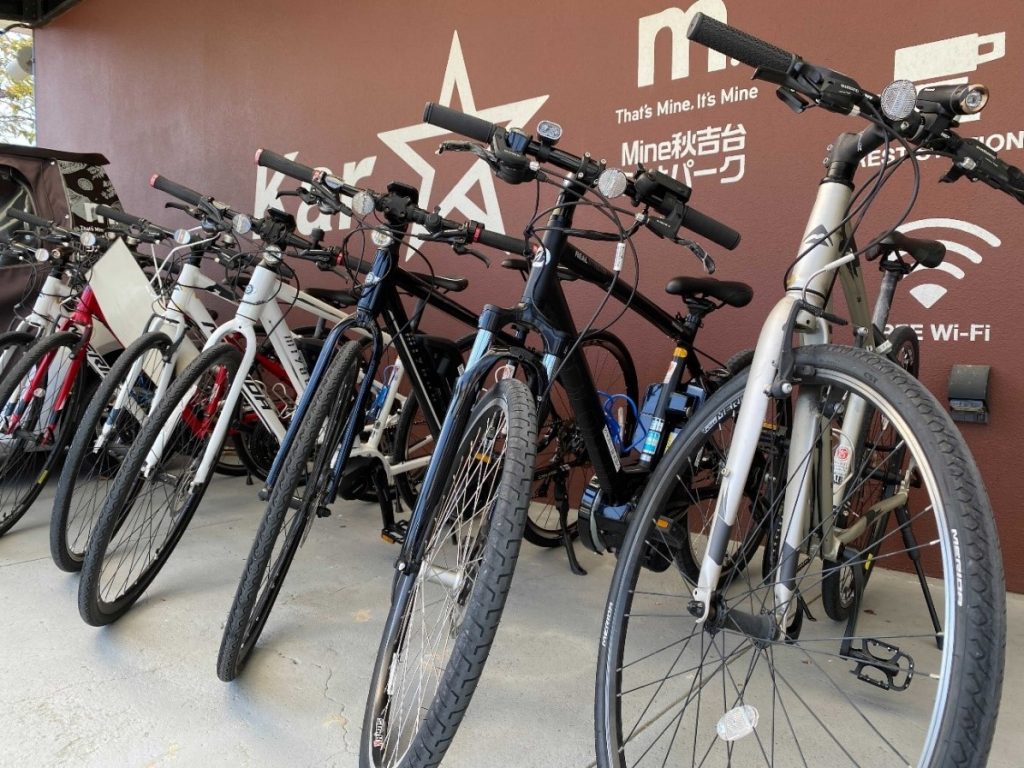 This time, I had the pear-flavored ice cream corn (400 yen [3$]/piece).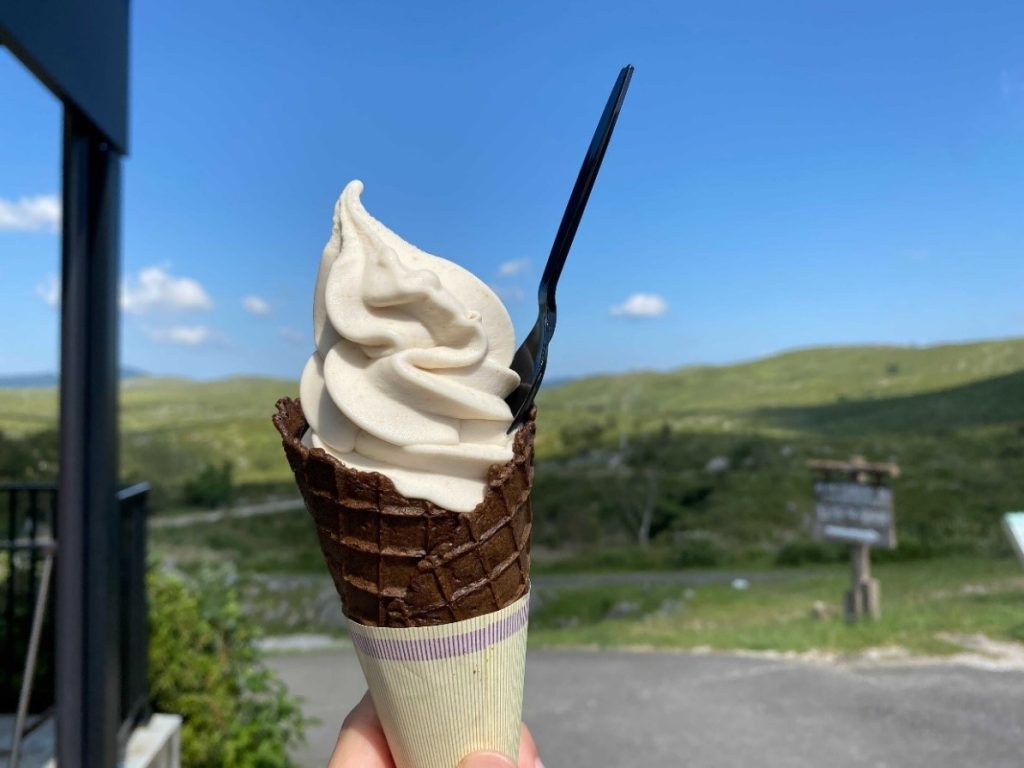 In Shuuho town in Mine City, pear production is thriving. You can only find this pear-flavored ice cream corn here. Please try it.
Chojagamori Forest
We took a short detour to Chojagamori Forest. We parked our bicycles at the Akiyoshidai Chojagamori parking lot and walked for about five minutes to the forest.
There are many more anecdotes, so please check them out if you are interested.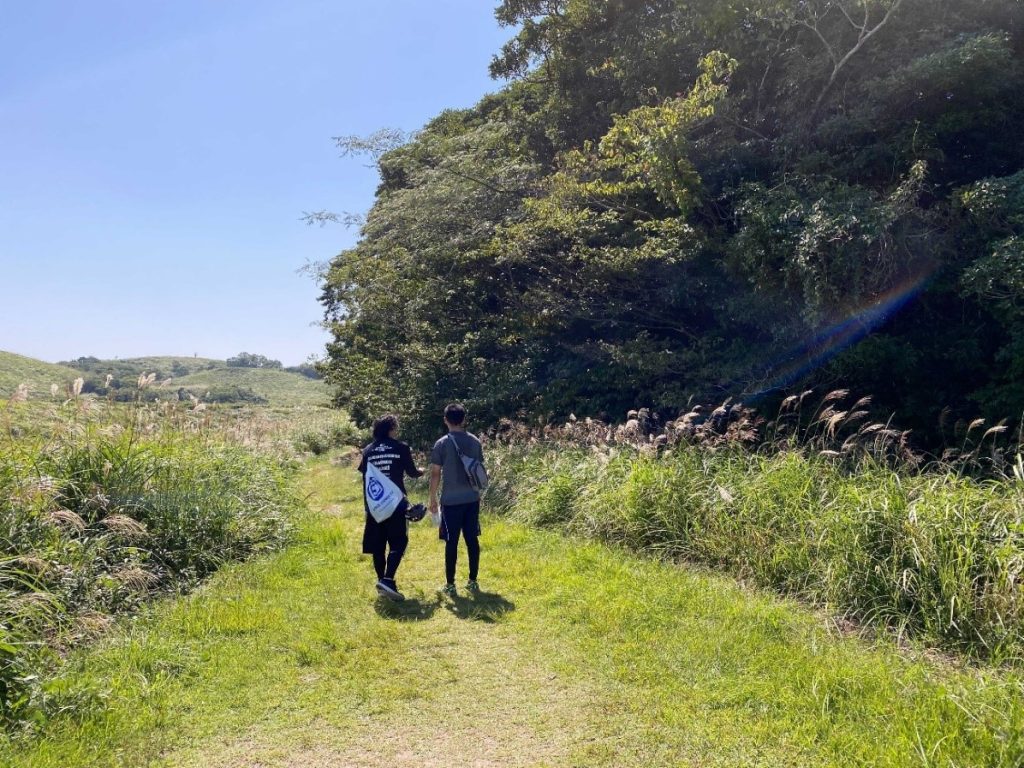 There are many anecdotes about this place. One of them is the Japan Folktales. Japanese folktales are fairy tales that have been handed down from generation to generation by the people of the past.
There is a story that a long time ago, there was a very wealthy man who treated the buckwheat that the villagers were paying for poorly. Then, the chief was punished, and his house was buried under trees and turned into a forest.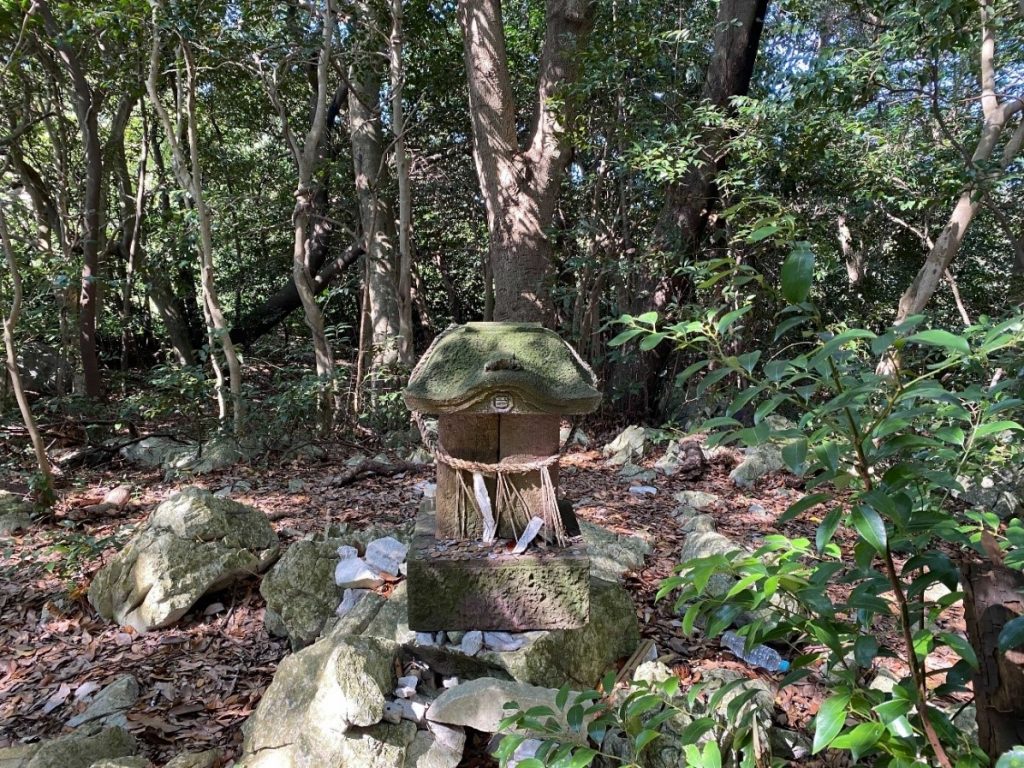 The End